The Southern New Volunteer Firemen's Association has been established to promote the advancement of the Volunteer Fire Service in the Nine Southern Counties of New York State, consisting of Kings, Queens, Suffolk, New York, Richmond, Nassau, Westchester, Bronx, and Rockland Counties.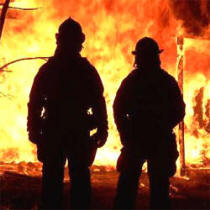 The Association also provides information though legislation, training and education for the volunteer fire and emergency medical services. The Association monitors and takes action on topics of importance to the volunteer fire and EMS services.

Membership is open to any Volunteer Fire Department, Fire Company, Fire Police, Fire Patrol, Volunteer Firemen's Association, Fire District, Fire District Association and Firemen's Benevolent Association.